PICNet has created Infection Control Quick-Reference Cards. These are ID-type cards that you can hang on a lanyard or other card holder.
There are two different cards:
Card A – Risk Assessment and Routine Practices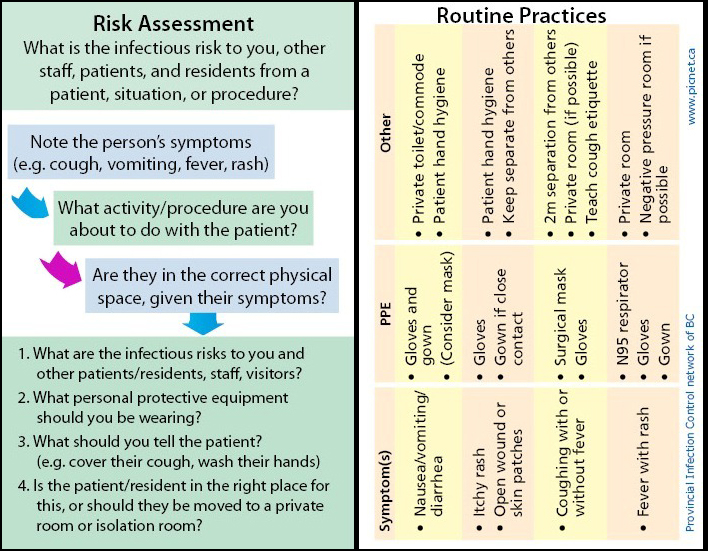 Card B – Routine Practices and Additional Precautions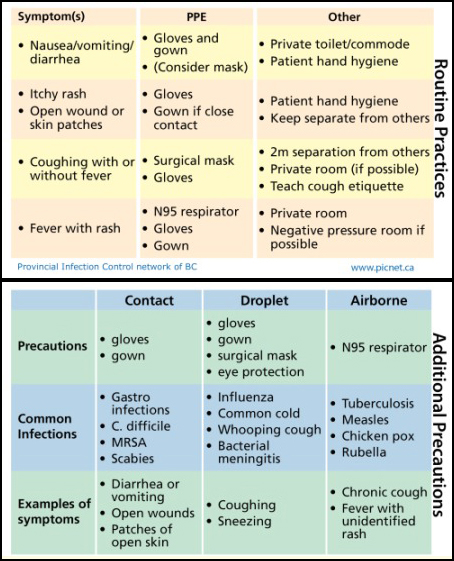 Size
The cards are 4.5 x 2.5 inches in size.
Ordering
The cards cost 80 cents each, plus postage.

 Download the Order Form
Print your own
If you prefer to print and laminate these yourself, you can download the PDF files: