From The Boston Globe: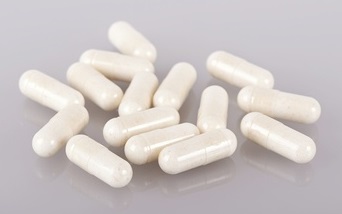 Probiotics are everywhere these days, in pills and powders marketed as super supplements. Probiotics are said to improve digestive and immune health. They're touted as potential treatments for conditions ranging from inflammatory bowel disease to eczema to tooth decay.
Scientific evidence, however, does not necessarily support those claims. Studies in rodents and small groups of humans point to possible health benefits of consuming probiotics. But there have been only a few large human trials — in large part because Food and Drug Administration rules have dissuaded food companies and federally funded researchers from conducting the types of studies that could confirm, or refute, the proposed benefits of consuming "good" microbes.
"The word 'probiotic,' meaning beneficial to health, is probably a term we use too liberally. The whole field is under a bit of a cloud," said Stephen Allen, a professor of pediatrics at Liverpool School of Tropical Medicine in the United Kingdom. Allen has conducted several clinical trials of probiotics, including studies that showed the bacteria had no effect on preventing eczema or diarrhea caused by antibiotics or infection. "There's no doubt that the gut interacting with bacteria has important effects," Allen said. But, he said, we're a long way from fully understanding that interaction, much less developing products to improve it. "The whole field is under a bit of a cloud. "
The uncertainty is so great that the European Union has banned the use of the word "probiotic" in marketing unless a product receives approval for a health claim. No such approvals have been granted. In the United States, not only are the products untested, they're also unregulated, not subject to FDA oversight unless they start making consumers sick. And research shows that many probiotic supplements don't contain what's on the label.
Probiotics hold "tremendous promise," but the field hasn't done its homework, said Dr. Alessio Fasano, chief of pediatric gastroenterology and nutrition at MassGeneral Hospital for Children in Boston. "We've put the cart before the horse. "
That hasn't stopped the probiotics industry from growing, growing, growing. Shelves at Whole Foods and the Vitamin Shoppe are lined with bottles, powder packs, pills, capsules, even sour gummies packed with probiotics — up to 34 strains of bacteria for you, your kids, even your pet. The global market for probiotics, including both supplements and foods containing probiotics, hit an estimated $35 billion in 2014 and is projected to grow to $52 billion by 2020, according to consulting company Grand View Research.
"The future will be very, very big for probiotics," says Miguel Freitas, vice president of health affairs for the Dannon Company, a subsidiary of Switzerland-based Danone, the market leader in probiotics. Probiotics hold "tremendous promise," but the field hasn't done its homework.
So should a healthy person take a daily probiotic supplement to "maintain digestive balance" or "support immune health," as the packaging claims? The half-dozen doctors and gastroenterologists interviewed for this article said no, some more vehemently than others. "Absolutely no," said Fasano. To be sure, most bacterial strains labeled "probiotic" are safe. Humans have been ingesting such bacteria in food for centuries and in supplements for decades, with few reported side effects. But doctors are wary because the health benefits have not been proved, and because it's hard to know exactly what's in commercial products. At least seven studies have found discrepancies between what's on the label and what's in the product, especially in products containing multiple bacterial strains. A 2015 analysis of 16 probiotic products, for example, found that only one of 16 exactly matched the bacterial species claims on the label in every sample tested.
Roadblocks to research
Many companies, including Mass Probiotics, would like nothing more than to make firm health claims, backed by human studies, on their product labels. But they contend that regulations in the United States have made that prohibitively expensive. The FDA classifies probiotics as drugs, not as food additives. So if a probiotic is "intended to prevent, treat, or cure a human disease or condition," according to the agency, it is subject to the same stringent safety and clinical trial requirements as other drugs, including an Investigational New Drug Application, known as an IND, for any human study. To get an IND, one must submit safety data from animal pharmacology and toxicology studies, plus specifics about manufacturing methods. These requirements cost time and money that researchers don't have and most food companies aren't willing to invest. Read more: Celebrity selfies, lax regulations drive booming supplement industryPlus, some of the FDA's guidelines aren't appropriate for live bacteria. For instance, the agency recommends that manufacturers provide information on toxicity in their IND application. A standard test involves determining the dosage at which the drug being tested will kill 50 percent of animals ingesting it. Yet one can gorge mice on probiotics day and night, and none will die.
McKeown, the chief executive of Mass Probiotics, received approval in 2012 from a Boston-area hospital for a human trial of one of GoLive's probiotic formulation, which he hoped would treat antibiotic-associated and infectious diarrhea. The cost of the entire study, through the final, Phase 3 test of efficacy, topped $300,000, McKeown said. And he had no guarantee that he'd end up with intellectual property protection or any way to separate his product from all the other probiotics on the market. "We opted against it," McKeown said.
Last year, Dr. Shira Doron, an infectious diseases physician at Tufts Medical Center, conducted a trial testing probiotic supplementation to treat patients infected with a dangerous antibiotic-resistant bacteria called VRE. It took five years to get trial approval from the FDA, she said: "It was incredibly difficult, much harder than a traditional drug. "To date, the FDA has not approved health claims for any probiotics. In response to an inquiry from STAT, the agency declined to comment on whether there are any plans to revise the classification or approval process for probiotics.
Critics argue that the FDA's rules have unintentionally encouraged probiotics to be marketed without adequate research. And that could have consequences, said Fasano. He sees a parallel with penicillin, which was once believed to be a panacea for all infections, just as probiotics today are marketed as a cure-all. Overuse of penicillin led to the rise of "superbugs" resistant to antibiotics. Similarly, promiscuous use of probiotics could alter the human gut microbiome and limit the effectiveness of probiotics to treat health conditions in the future.
So far, for all the bold claims about their value, the strongest evidence for a health benefit of probiotics is to treat a very specific, life-threatening condition in which intestinal tissue in preterm infants is injured or begins to die. Probiotic supplementation appears to prevent the severe form of the illness and save infant lives — but researchers still don't know which types of bacteria, and in what combination, are best.