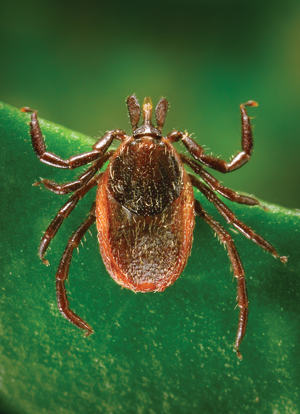 Researchers with the B.C. Centre for Disease Control have just completed the province's first systemic analysis of the threat of Lyme disease carried by certain types of ticks.
Dr. Muhammad Morshed, program head of zoonotic diseases and emerging pathogens at the B.C. CDC, said 150 traps were placed at 12 different locations around the province — Belcarra, Burnaby Mountain, Coquitlam, Cranbrook, Cultus Lake, Duncan, Nanaimo, Okanagan, Penticton, Sechelt, Squamish and West Vancouver, in 2013 and 2014 to catch ticks and mice. Mice were measured as they're one of the primary ways infant ticks can get the disease. Mice, Morshed said, are a source of blood feed for ticks — particularly young ones — and can carry Lyme disease without any negative effects.
Both results came back low after hundreds of rodents and ticks were caught. This was reassuring for researchers as in eastern parts of North America, as many as 30-40% of ticks can be infected. Locally, the number is just 0.56%.