An inter-country meeting is taking place July 20-22 in Liberia on the topic of Ebola: Infection prevention and control recovery plans and implementation.
Monrovia is hosting a meeting of infection prevention and control (IPC) experts from the 3 Ebola-affected countries. The overall aim of the meeting is to share experiences on IPC practices, and water and sanitation hygiene, as well as to plan the recovery and implementation. Meetings such as this can ensure the ongoing IPC challenges can be addressed, given health system recovery and strengthening is dependent on this. This meeting comes at a critical time as the 3 countries have progressed significantly in the Ebola response but getting to zero cases is still paramount. A report will be made publicly available following the meeting.
You can find the latest Ebola information and updates on the World Health Organization website.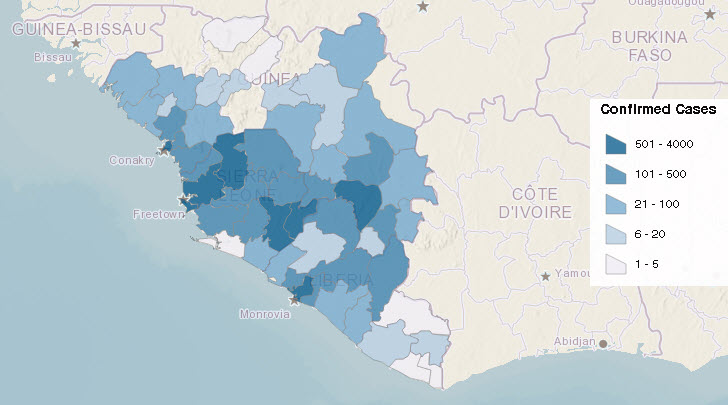 Cases of Ebola Virus Disease in the past 21 days. Source: World Health Organization