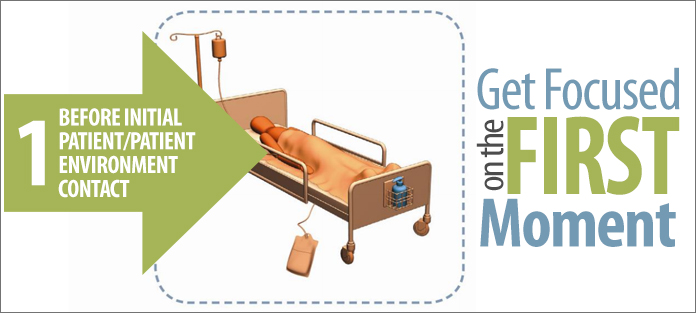 In January, we promoted the 4 Moments for Hand Hygiene – a simple and effective way to ensure safe, quality care and prevent infections in health care settings.
This month, we're focusing in on the first moment: before initial patient / patient environment contact.
In a nutshell, here's what you need to remember: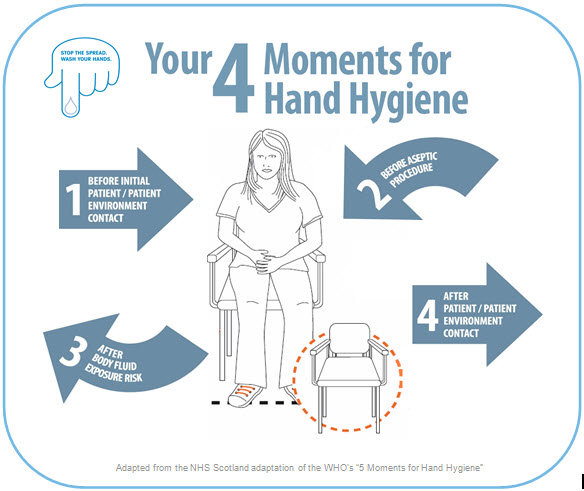 When? Clean your hands when entering a room:
before touching client/patient/resident
before touching any object or furniture in the client/patient/resident's environment
Some examples of patient / patient environment contact may be:
shaking hands or stroking an arm
taking pulse, blood pressure, chest auscultation, or abdominal palpation
helping a patient to move around or get washed, or giving a massage
adjusting an IV rate
Why? To protect the client/patient/resident and their environment from harmful germs carried on your hands.
Remember: ambulatory patient areas count, too!
.
Share your thoughts, enter to win

There's an interesting statistical trend when it comes to the "before" moment. In provincial hand cleaning compliance audits, hand hygiene rates before contact are consistently lower than after contact (see the graph below). PICNet is interested in hearing why you think this is happening.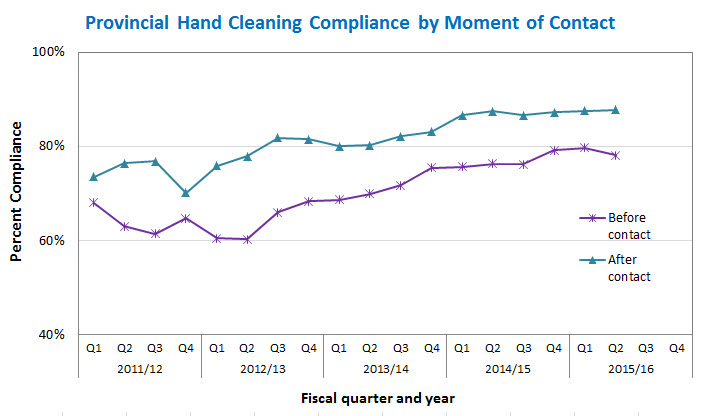 Update March 21: the contest is now closed, but you are still welcome to add comments at any time. (If the comments aren't displaying, click the More button, below right.)