Upcoming Webinars
Please note: the webinars listed on this page are hosted by other organizations, so any questions regarding the webinars should be sent to the relevant organization, and not PICNet. Webber Teleclasses are listed on a different page.
Sept 6
Assay Validation for Clinical Diagnostics
Click here for details
Host: Compliance Key
Date and time: Wednesday, 6th September 2017 at 10:00 am PDT
Register here
Topic: On a regular basis, there are assays that get developed that have a clear utility in the clinic. However, what may be practical within a research context may not be practical within a clinical context. In addition, these assays have to be able to handle clinically relevant samples, which often differ from the samples used in research studies. Unless an assay can give clinically actionable results in a clinical laboratory, whatever utility the assay may have will be useless to clinical practioners, who have different demands than research laboratories. By the time you are finished with this seminar, you will be able to learn what needs to be done to an assay to make sure it is ready for the clinic and how to validate such changes. In addition, you will learn how to select a clinically relevant population for a given assay, validate the assay within such a population and how to select Gold Standards for comparison. Finally, you will be able to develop clinical quality monitoring standards to make sure the assay remains relevant in a clinical context.
Areas Covered in the Session:
What are the key differences between a research assay and a clinical assay?
How to make sure an assay can regularly be performed by a medical technologist, and how to validate those changes?
How do you find clinical relevant samples to test your assay against?
How to find a Gold Standard assay and develop a validation plan against it?
How to validate an assay for clinical use?
Who can Benefit:
Senior management
Quality Assurance
Research and Development
Medical Technologists
Speaker Bio:
Todd Graham is a clinical laboratory scientist for a large hospital system in the New York Tri-State Area as well as a scientific consultant for Fortune 500 biotechnology firms, healthcare systems throughout the world and R1 Research Level Universities. During his time as a clinical laboratory scientist in his current role, he has improved sample workflow and improved laboratory quality and sample turnaround time while expanding laboratory services to vulnerable health populations in the New York area. He has also provided outreach to the local community by serving as a mentor to students training in clinical laboratory science, as well as the scientific community by serving as a technical resource for his peers in the laboratory.
Through his work as a consultant, he has worked to improve the spread of key technical information in a variety of mediums. Todd has written a number of market research reports used by Fortune 500 biotechnology firms in strategic planning, and led webinars on key quality issues that impact the biotechnology community. He has served R1 Research Level Universities by advising them on strategic technology transfer opportunities, and has been called upon as a key knowledge leader internationally for the biotechnology industry.
Todd Graham graduated in 2006 with a MA in Biology at Queens College (City University of New York) after conducting published research in Molecular Evolution in the laboratory of Dr. Stephane Boissinot. He graduated as a Dean's List student and James Dickson Carr Scholar from Rutgers University in 2001 with a BS in Biotechnology, where he continues to mentor Biotechnology students. He is a member of the Society for Laboratory Automation and Screening. He is also licensed as a Clinical Laboratory Technologist in New York State and is certified in Molecular Diagnostics by the American Society for Clinical Pathology.
Archived Webinars
BCCDC Grand Rounds Archives
Did you miss a Grand Round that you'd like to have seen? Most of them are archived on the PHSA Mediasite.
BC Patient Safety and Quality Council (BCPSQC) Webinars
There are many archived webinars on the BCPSQC website.
IPAC-Canada webinar: It's Not (Just) What You Do, It's (Also) How You Do It!
Click here for details
Host:
IPAC-Canada 
Date:
August 22, 2017
Archived webinar:
link will be posted here as soon as the recording is available
.
Topic:
Dr. Jeremy Grimshaw and Dr. Kathy Suh will discuss how to use behaviour change and implementation science to improve outcomes. This webinar, using physician hand hygiene as an example, will highlight how shifting the focus from what you are doing with your improvement efforts to how you are doing it can enhance your results.
Presenters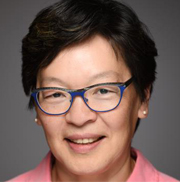 Kathryn Suh MD FRCPC CIC is the Medical Director of the Infection Prevention and Control Program and co-leads the Antimicrobial Stewardship Program at The Ottawa Hospital. She is an Associate Professor of Medicine at the University of Ottawa, and a practicing infectious diseases physician at The Ottawa Hospital.  Dr. Suh graduated from the University of Ottawa, Ottawa, ON Canada (MD) and trained in internal medicine adult infectious diseases at the University of Ottawa, and in hospital epidemiology and infection control at the University of Rochester, Rochester, NY. She has a Master's degree in Epidemiology from Queen's University (Kingston ON). She is a fellow of the Royal College of Physicians of Canada. Research interests include hand hygiene, antimicrobial resistance, and influencing behaviour change related to infection control and stewardship.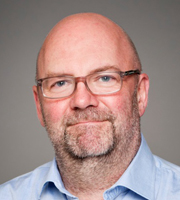 Jeremy Grimshaw received a MBChB from the University of Edinburgh, UK. He trained as a family physician prior to undertaking a PhD in health services research at the University of Aberdeen. He moved to Canada in 2002. His research focuses on the evaluation of interventions to disseminate and implement evidence-based practice. Jeremy is: a Senior Scientist in the Clinical Epidemiology Program, Ottawa Health Research Institute; a Full Professor in the Department of Medicine, University of Ottawa and a Tier 1 Canada Research Chair in Health Knowledge Transfer and Uptake. In 2015 he was elected co-chair of the Campbell Collaboration and became Corresponding Fellow of the Royal Society of Edinburgh. He was the Director of Cochrane Canada (2006-2015) and the Co-ordinating Editor of the Cochrane Effective Practice and Organisation of Care group (1997-2015).