If you created a LearningHub account and indicated that you are a member of the general public, you will need to upgrade to health authority Affiliate in order to access all the PICNet courses.
This is easy: just log into your LearningHub account and click on Profile, then Upgrade to Affiliate Account.

Then under Facility Name, click on Other.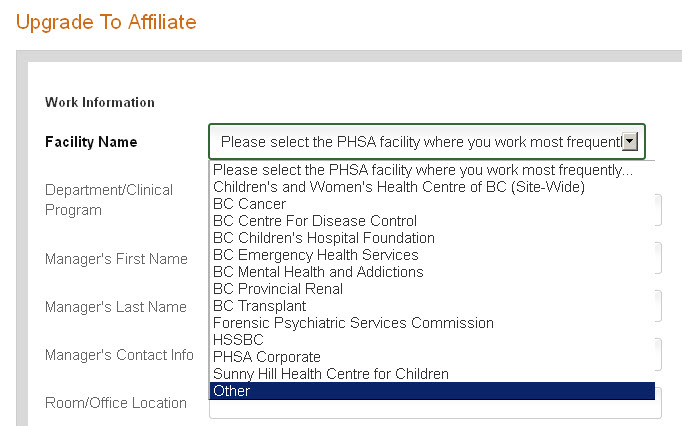 Click OK, and you are done!