Transforming change in healthcare:  
Rediscovering your creative side
Applied Learning Workshop 
PICNet and Sage Products are co-hosting an Education Day on the afternoon of October 1, 2012.  You can register by completing the online registration form. (Registration is free, but you must be registered to attend.)
Description:
Do you work in an area where change seems to be the norm – however, the changes that are made are not sustainable? Do you strive to put new energy into your workplace while still implementing best practice?
Imagine a unit that communicates well with each team member, a unit that uses self-discovery to find the answer to their problems. Envision a unit where patient safety and quality improvement are at the forefront of the patient care.
Come and learn how to make that vision reality. Learn how to engage in conversation that ensures we are creating the best possible environment for everyone who enters the workplace setting, and puts patient safety at the forefront of our care. Learn how to rediscover your creative side while working together to come up with solutions to difficult and challenging problems. Learn and add some change tools such as positive deviance, liberating structures, and other great tools that will help spark change and innovation.
Learning Highlights:
Learn tools to engage people in change
Rediscover creative ways to share ideas and create new ideas
Learn to solve problems together with sustainable outcomes
Learn how change can be fun!
Facilitator: Melissa Crump, RN, MSN
Infection Control Practitioner, Vancouver General Hospital
Date: October 1, 2012
Time: 12:00 – 4:00 (lunch will be provided; workshop begins at 12:30)
Location: John Jambor Room, BC Cancer Agency, 600 West 10th Avenue, Vancouver
To register: complete the online registration form by September 21st, 2012. Register by September 14th to be entered to win a door prize!
Event sponsored by:

About Melissa Crump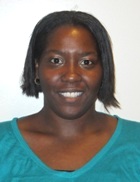 Melissa Crump RN, BSN, MSN, is an Infection Control Practitioner at
Vancouver General Hospital. Melissa has been a nurse for more than ten years, and has worked within the areas of acute medicine, post surgical care, youth corrections, and youth mental health. Prior to being an infection control practitioner, she worked as a patient care coordinator, where she developed her passion for complexity science in healthcare and its role in change and engagement within the healthcare setting. Melissa presents and leads workshops that teach individuals how to encourage, provoke, and foster change at all healthcare levels.
Slides from the workshop
Transforming Change in Healthcare