Happy World Hand Hygiene Day, and congratulations to Leahh Potyok from Elk Valley Hospital, whose photo was chosen as the national winner!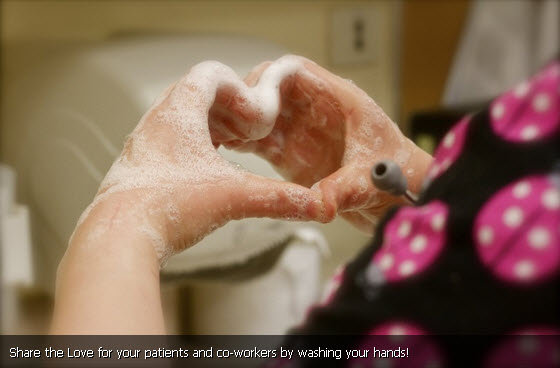 And the national fan favourite photo was also from BC: congratulations to Eleanor Elston of Island Health! (click on the photo to view a larger version). The national runner-up was Camille Malicia of Northern Health – another BC win!
BC's provincial winner, as chosen by the BC organizing committee of the Clean Shots contest, was "Grimestoppers", submitted by Spongebob Squarepants (Greg Ekland of Fraser Health).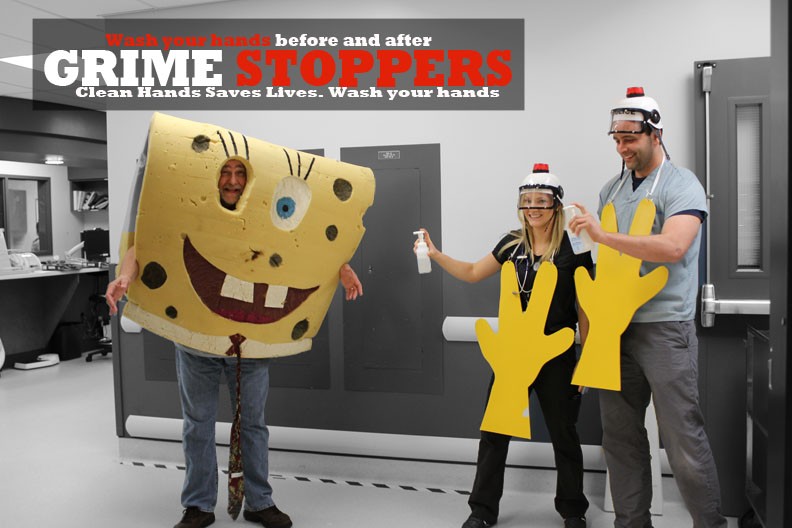 The two provincial runners-up are "Dirty hands don't stand a chance" and Downton Abbey. Congratulations to Kathy Lim of Vancouver General Hospital and Kelsey Breault of Dawson Creek hospital.
.
About the Contest

For World Hand Hygiene Day on May 5, 2015, the Clean Shots photo contest is back… and this time it's national!
Last year, PICNet, the BC Health Authorities, and BCPSQC hosted the Clean Shots photo contest to raise awareness around hand hygiene and have some fun doing it. The Canadian Patient Safety Institute liked our idea (and your photos!) so much that this year they decided to host the contest nationally.
Let's show the rest of the country how creative and enthusiastic BC's healthcare providers are! The contest is open from April 1 to May 5 (World Hand Hygiene Day). As well as being eligible to win CPSI's prizes, health authority-affiliated employees who submit photos will also be entered to win weekly coffee cards and the grand prize of a GoPro camera for the most creative photo.
You can view last year's photos (best viewed using Google Chrome) to get some ideas and inspiration.
How to Enter
Step 1: Take your Clean Shot
Take your best hand hygiene-related photo. Creativity counts. Team up with your colleagues!
Step 2: Submit your Clean Shot
Visit CPSI's website and upload your picture. Don't forget to enter your health authority in the Health Region field, to be eligible for our weekly prizes too!
Step 3: Repeat
The more times you enter, the better your odds of winning a prize!
Who Can Enter
The contest is open to all healthcare providers: 
full-time staff, part-time staff, allied services, students, volunteers 
whether you work in pre-hospital care, acute care, long-term care, public or community health, outpatient services, or a lab
public and private facilities
Prizes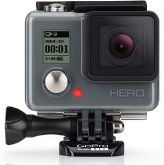 BC Prizes
The person from BC who submits the most creative photo will win a GoPro camera.
Each Clean Shot you submit can win a weekly prize from your health authority.
The health authority that receives the most Clean Shots wins a trophy. Last year, Vancouver Coastal beat PHSA by just one photo – so let's win the trophy this year!
National Prizes
The best Clean Shot from across Canada will win a free registration to Infection Prevention and Control Canada's 2015 National Education Conference (June 14-17 in Victoria, BC).
Two runners-up will receive hand hygiene care packages from GOJO.
Good luck – and let's show Canada that BC leads the way in hand hygiene!
Looking for inspiration?
View last year's photos: The 100 Finalists | All 1000 Submissions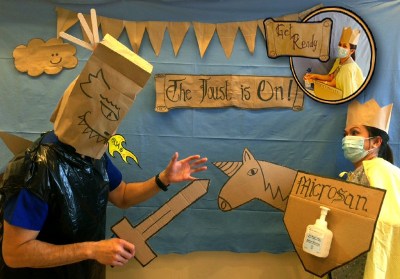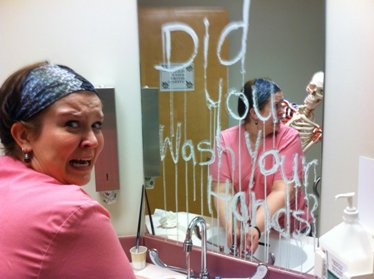 .
Want to promote the contest?
Download the PDF poster and put it up in your workplace. Let your staff, students, colleagues and volunteers know about the contest; they're all eligible to enter!