Welcome to Canadian Patient Safety Week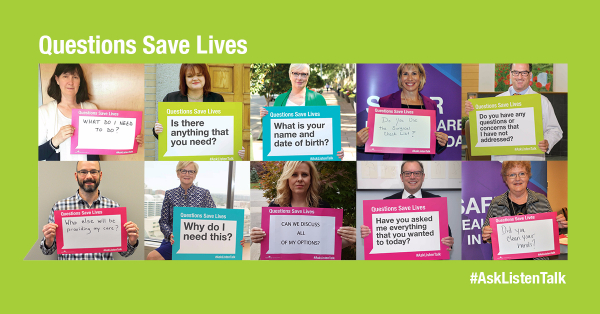 .
Update from CPSI: here's a quick rundown of what you can do to celebrate Canadian Patient Safety Week!
Every day this week, CPSI send out an update on the week and the activities on tap. If you have any questions, please email them at cpsw@cpsi-icsp.ca.
Measuring Patient Harm in Canadian Hospitals Virtual Announcement
CPSI is making a major announcement on Wednesday, and you're invited to join us virtually as they launch a report and an Improvement Resource on Hospital Harm.
Developed in partnership with the Canadian Institute for Health Information, this initiative uses administrative data to develop a new patient safety measure for inpatient care and includes unintended occurrences of harm that can be potentially prevented by implementing evidence-informed practices.
The launch features a 40-minute expert panel discussion led by CPSI CEO Chris Power.
Register for the Virtual Announcement
Canadian Patient Safety Week takes place October 24-28, 2016.
The Canadian Patient Safety Institute has a great planning checklist to help you plan your activities. Check it out on the CPSI website!