Hand Hygiene Resources
Hand hygiene refers to removing or killing microorganisms on the hands and is one of the most effective measures to prevent the spread of infections. There are serious health implications and financial costs associated with healthcare associated infections (HAIs), which makes hand hygiene a priority.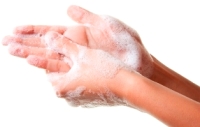 Hand hygiene is the single most effective way of preventing the transmission of infections. Because microorganisms can be spread by anyone, hand hygiene is everybody's responsibility: staff, patients, residents, visitors, and volunteers.
Either alcohol based hand rub (ABHR) or soap and warm water are accepted methods of hand hygiene:
soap and water is preferred if you have contact with a patient who is known to have norovirus, or if your hands are visibly soiled
otherwise, you can use ABHR
Patients, volunteers, and visitors should be reminded of the importance of hand hygiene, especially before eating or preparing food, after using the toilet or other personal hygiene activities, before leaving their homes for public areas, and when returning home from public places.
Standards & Guidelines
Provincial Hand Hygiene Working Group
The Provincial Hand Hygiene Working Group (PHHWG) was formed with the support of the Ministry of Health Services and the BC Health Operations Council; you can read more about the initiative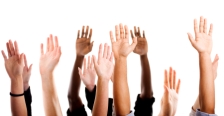 here.
Hand Hygiene Promotion and Education
Many of PICNet's infection control activities and educational resources include hand hygiene.
Hand Hygiene Campaigns
"STOP! Clean your hands" - Canada's Hand Hygiene Campaign
Canada's Hand Hygiene Campaign is a partnership between the Canadian Patient Safety Institute (CPSI), the Community and Hospital Infection Control Association - Canada (CHICA), Accreditation Canada, and the Public Health Agency of Canada (PHAC). The campaign supplements and integrates existing initiatives throughout Canada.
Save Lives: Clean Your Hands
The World Health Organization is celebrating its second global movement day on May 5, 2010 with a call to action to health-care workers around world. The goal is to have 10,000 hospitals register for the initiative to reduce health care-associated infections (HAI).
Washup.org Clean Hands Campaign
The initiative is sponsored by the American Society for Microbiology to spread awareness about handwashing.